GUITAR LESSONS NOTTINGHAM

GUITAR TUITION NOTTINGHAM
Guitar lessons Nottingham. If you are looking for the best guitar lessons in Nottingham then lessons are available at Julie Donald?s Music School.
The guitar is an instrument that appeals to a lot of people, whether you want to play rock, pop, jazz or any other style, all genres of guitar tuition are taught at Julie Donald's Music School.
Guitar Lessons For Beginners in Nottingham
Learn to play the guitar in the correct way from the very start. If you have never ever picked up a guitar or have one and just messed about with it, come along to us and let us show you how to play the songs you want to play properly.
Guitar Tuition in Nottingham
For Those Who Already Play
Whether you have only just played about on the fretboard or are a seasoned guitar player who is looking to further enhance your skills then we can help you achieve your gaols, learn to play all the tricks, guitar licks and screaming solos for the songs that you like to listen to.
What Ages For Private Guitar Lessons Nottingham
Guitar Lessons are available for children from the age of 6 years right through to mature students.
Acoustic or Electric Guitar Tuition in Nottingham
Guitar tuition is available for both acoustic and electric guitars.
Guitar Examinations or Not?
This is entirely up to you, most people who learn to play the guitar do so for fun, they want to be able to play along with their favourite songs or to make up their own compositions whether this be in their own home or on stage professionally. If you wish to take recognised guitar exams that is also great and we can take you down that path.
All private guitar lessons are taught on a one to one basis in a friendly relaxed atmosphere. All lessons should always be fun
Who Will Teach Me How To Play The Guitar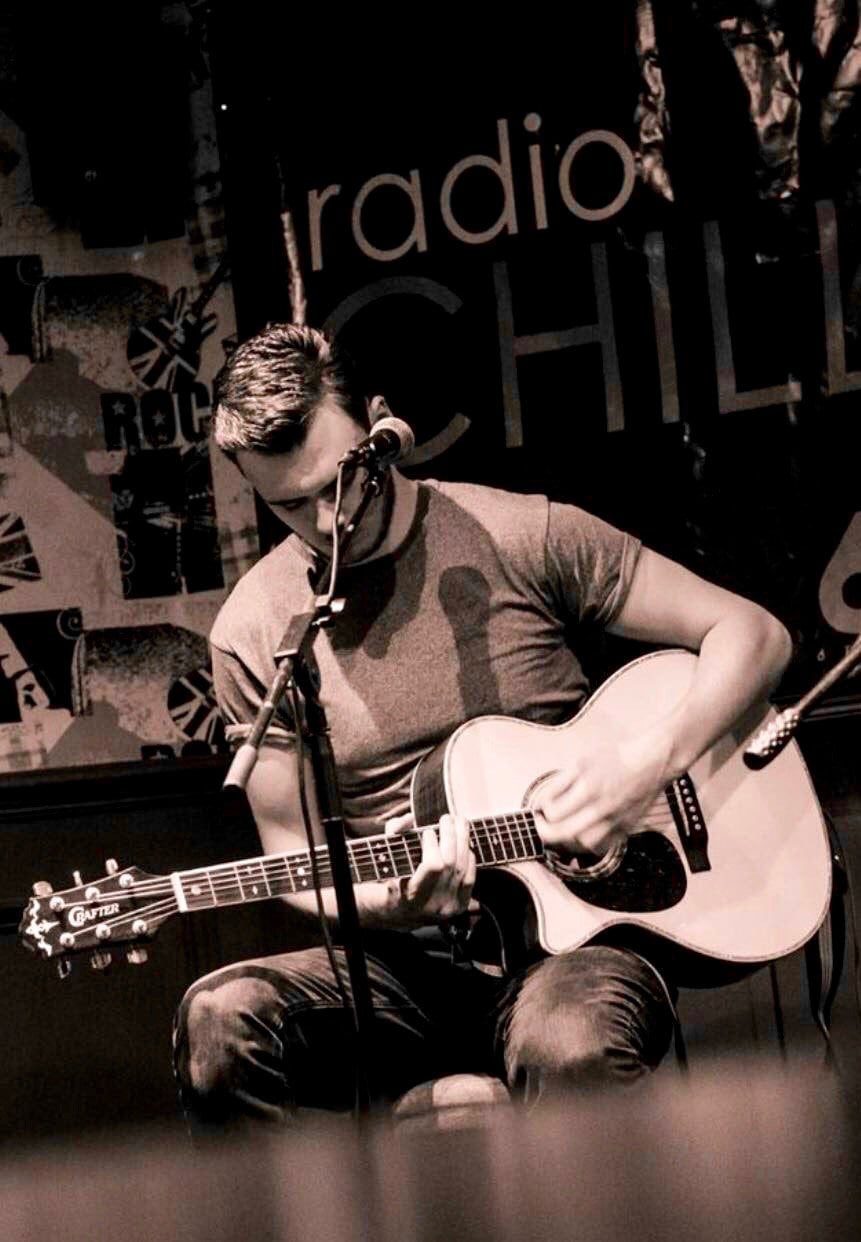 All guitar lessons are taught by Jack Donald DipLCM. 
Jack became the youngest person in the country and one of the youngest worldwide at the age of 14 to pass the internationally acclaimed RGT (Registry of Guitar Tutors) Guitar Performance Diploma with highest marks.
Jack is a working session musician and seasoned performer who can also be seen performing weekly on the Nottingham, Derby and countrywide music scene with various bands, the acclaimed 'Eastbound and Down', 'Splinter Band', The 'Danny Landon Band', 'The Landons' and 'Angels With Dirty Faces' to name but a few, as well as working with a few solo singers. 
Jack also accompanies on the guitar many of the students from Julie Donald's Music School during their singing and music theatre examinations and, those who perform at local Nottingham and Derby open mic nights.
Jack is a one of a few left handed (or southpaw as it is known) guitar players around but teaches anyone who wants to learn how to play the guitar whether you are left or right handed.
Do You Want To Learn About Guitar Pedalboards
Ever wondered what guitar pedals do? do they suck tone? are they true bypass? DSP? etc the questions regarding pedals are endless. If you want to learn how to set up and use a guitar pedalboard correctly then get in touch today.
Nottingham Guitar Lessons – Our Location
We are located in the Carrington/Sherwood area of Nottingham, we are in easy reach of the City Centre and on many local bus routes. Jack teaches both the Electric and Acoustic guitar. Contact us for more information regarding current lesson availabilities or for more information on beginner and advanced private guitar lessons in Nottingham.
Arrange A Guitar Lesson in Nottingham Today